Creative, flexible, easy-to-use reporting software
Use STP's Report Builder
Configure reports how you want, not what an inflexible system allows. Creative, smart, flexible. That's STP's Report Builder.
Feature highlights:
Use smart, flexible components to quickly build branded, visually stunning reports.
Create tabular-based reports on the fly using a wide assortment of tools and available data fields.
Simple 3-step process to generate a custom report
Simple publishing process that supports a real time preview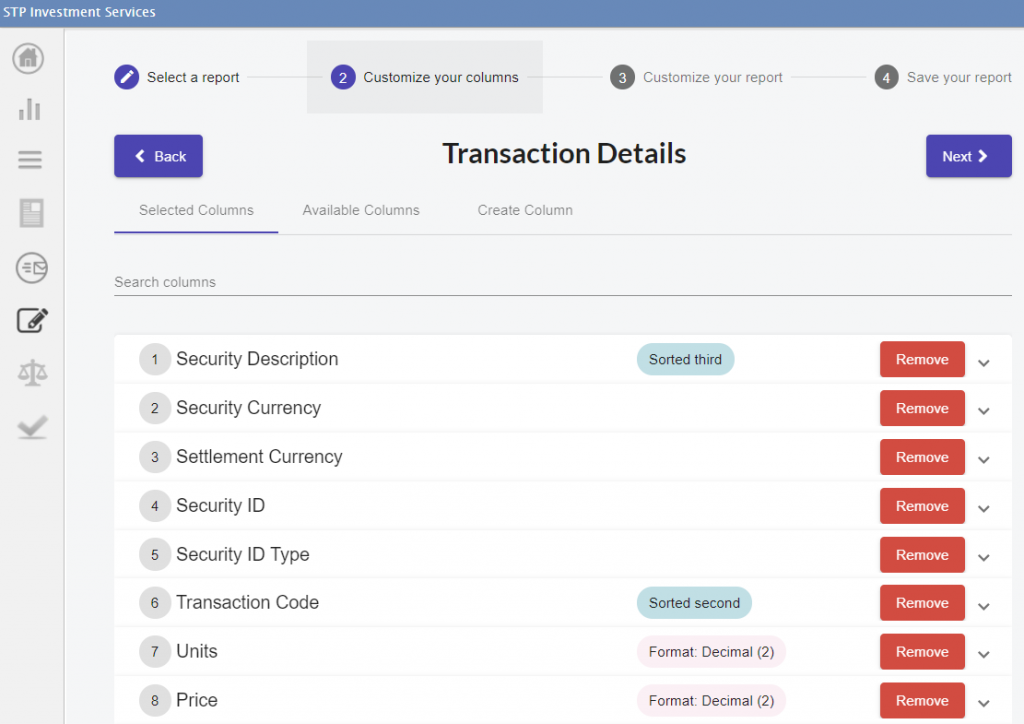 Fast, Easy Report Creation
STP's report templates give you a quick and easy way to start building and maintaining reports the way you want, with the data and information you need.
Choose from an array of best practice templates or create your own
Select available fields from a vast inventory
Integrate user defined fields
Use a series of design/formatting options
Apply aggregates, sorting, and grouping to any field
Define column alignments, decimal precision, and date formatting, among others
Rename any of column as you see fit
Organize your reports with easy-to-use drag and drop functionality
Create custom and calculated fields on the fly