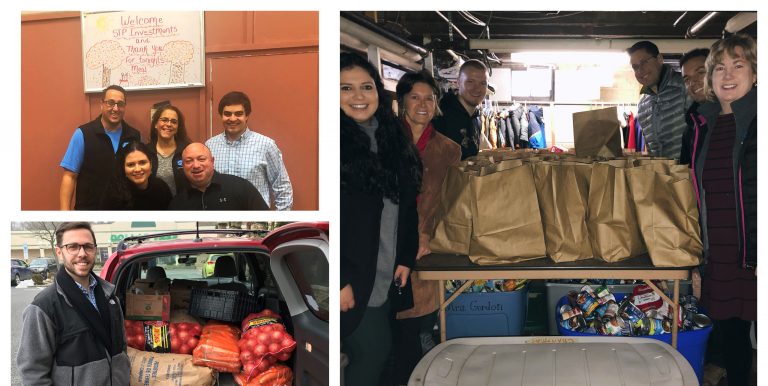 STP Kicks Off Holiday Season With Two Charitable Events in West Chester
On November 6th, a team of STP employees had a great time working together with the Salvation Army to provide, prepare and serve dinner at their Market Street, West Chester location. This event was part of the Salvation Army Community Meal Program that assures local needy of a nutritious hot meal every day. Our team really enjoyed working together to help others and were very gratified by the words of appreciation they received from the dinner guests.
An STP employee philanthropy fund enabled the purchase of over 650 pounds of fresh produce that was donated to the St. Agnes Dorothy Day Center. On November 20th, a team of employees volunteered in shifts to purchase, unload, sort and bag the vegetables that were part of the annual Thanksgiving food distribution which was comprised of turkeys, groceries and produce.
STP is intentional about exhibiting charitable leadership in the local community. The relationships that we build through our outreach and the camaraderie that grows within the company by working together to help others is extremely rewarding and a key element of our success.