Finding it challenging to streamline and improve trade settlement tasks?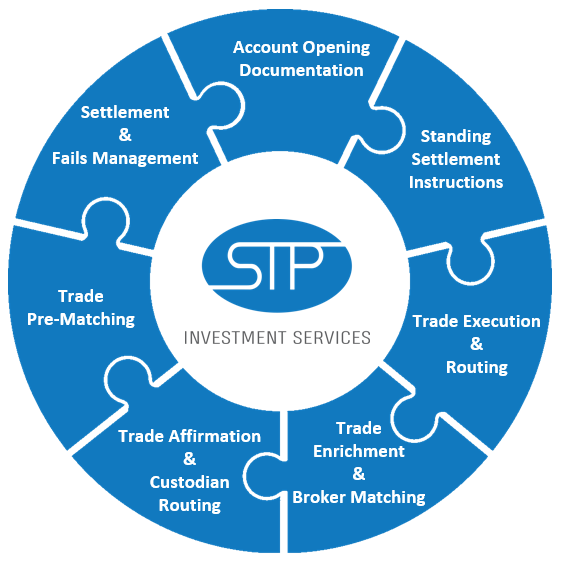 Outsource To Gain Efficiencies From Inefficient Tasks
Shortened settlement timelines. Increased fail penalties. It's no surprise that many firms struggle to adapt to new requirements.
An all-encompassing solution, STP's Trade Settlement services offers comprehensive post-trade processing. Efficiency-producing components include:
Custodian trade routing via affirmation, file delivery, or SWIFT
Best-in-class technology, high-touch service
Complete trade life-cycle oversight
Loss prevention/mitigation using pre-match and fail tools
Proactive trade monitoring
SLA-tracking
Cost-effective global delivery model
Key Performance Indicator reporting
DTCC licensing
How To Deploy Our Trade Settlements Service
Outsource trade settlement functions to STP.
Access our trade settlements expertise.