Cloud-based task management & audit control software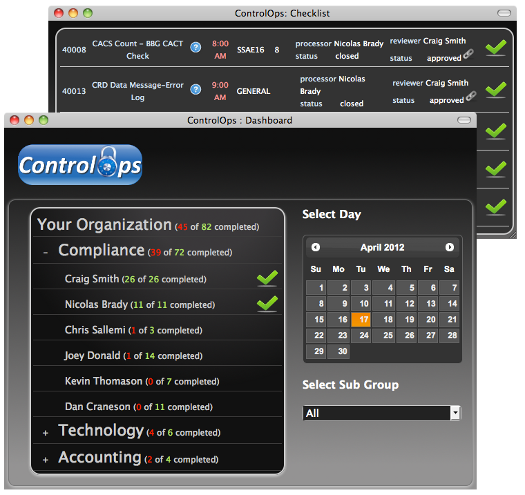 Audit Control & Task Management Software-as-a-Service
Promote Accountability. Reduces Risk. Flexible. Secure.
ControlOps© is an auditor approved key application that eliminates the need for paper backup and manual checklists, shows a compliance calendar, establishes clear responsibilities and authority, and enables efficient operational control and oversight in all areas of the investment management operation.
This application can support multiple audit and regulatory processes including: SOC, Financial Audit, Dodd-Frank, Know Your Client, and Anti-Money Laundering. ControlOps is customizable to your exact needs and flexible enough to manage the ever-changing regulatory requirements of the financial industry.
75% Reduction In Audit Time
ControlOps reduces internal audit testing time up to 75% with its automated reporting and extract capabilities
Risk Reduction Guaranteed
ControlOps significantly reduces audit exception risk since it eliminates the need for paper checklists and signatures that many firms use today
Implement Service Level Agreement Based Software
Features Include:
Task and Service Level Agreement views at the company, team, and individual levels
Prioritize tasks based on service level agreements
Out-of-office calendar integration
Ad hoc task templates that support non-recurring workflows (e.g. new account setup, SEC audit, new employee setup)
Complete audit trail to show completion and backup document detail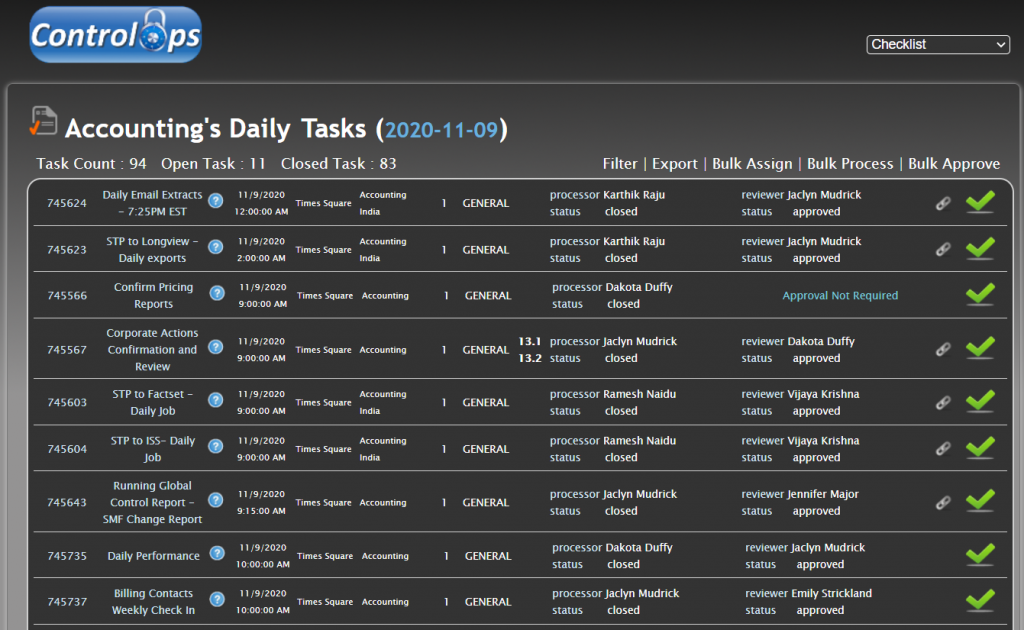 Transparency & Accountability
Easily view daily, monthly, quarterly, and annual recurring tasks
System generated web and email-based notifications highlighting upcoming deliverables
Have the flexibility to assign both processor and approvers for each task
Flexible control types that support all new and existing compliance and audit regulation