Reporting tools not creative or flexible enough?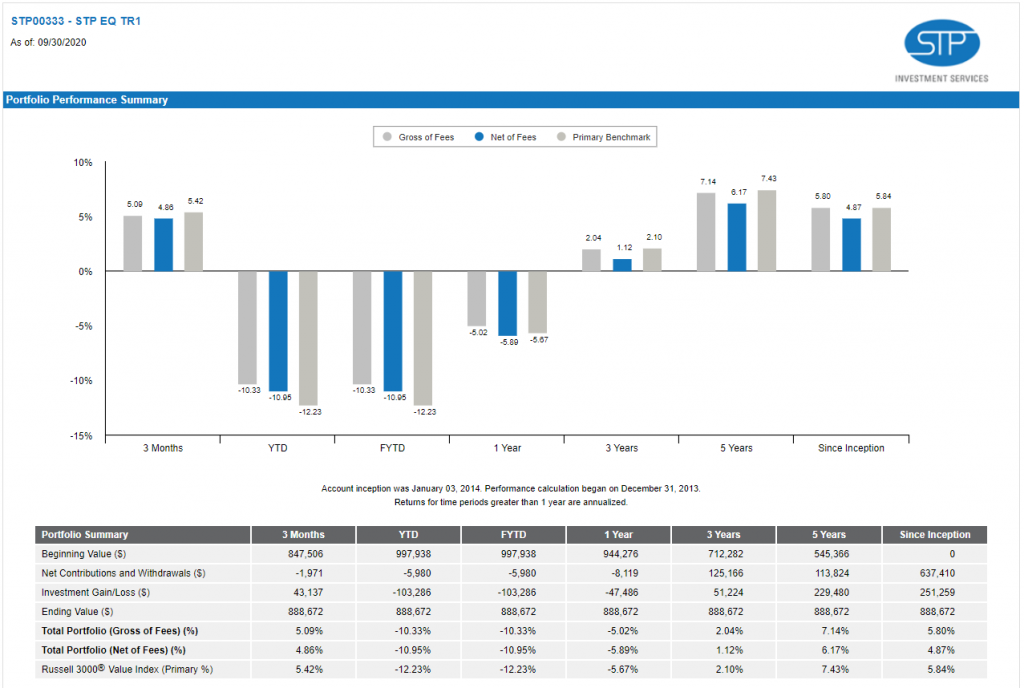 Streamline Client Reporting
STP's cloud-based reporting software streamlines the operational and client reporting process.  Our solution is built on a cloud-based, innovative technology stack, that is scalable and secure.  We understand the bottlenecks that exists through the entire reporting process.  As a result, our platform has been developed from the ground up to help automate and solve the traditional reporting pain points.
Create. Package. Schedule. Distribute. That's automation. That's STP.
Our reporting software provides the following key features:
Generate reports efficiently from an extensive inventory
Configure "smart parameters" to generate highly configurable reports
Use the STP Report Builder software product to create reports on the fly
Streamline the management of your commentary using the STP Commentary Manager
Use the STP Scheduler to deliver reporting packages
Release client packages directly to the STP Investor Portal
STP's Reporting Software Features
Report Builder
Develop reports on the fly with custom software
Client Reporting + Packager
Configure client packages from an extensive report library
Commentary
Seamless commentary management and integration
Scheduling + Distribution
Deliver packages at month and quarter-end with ease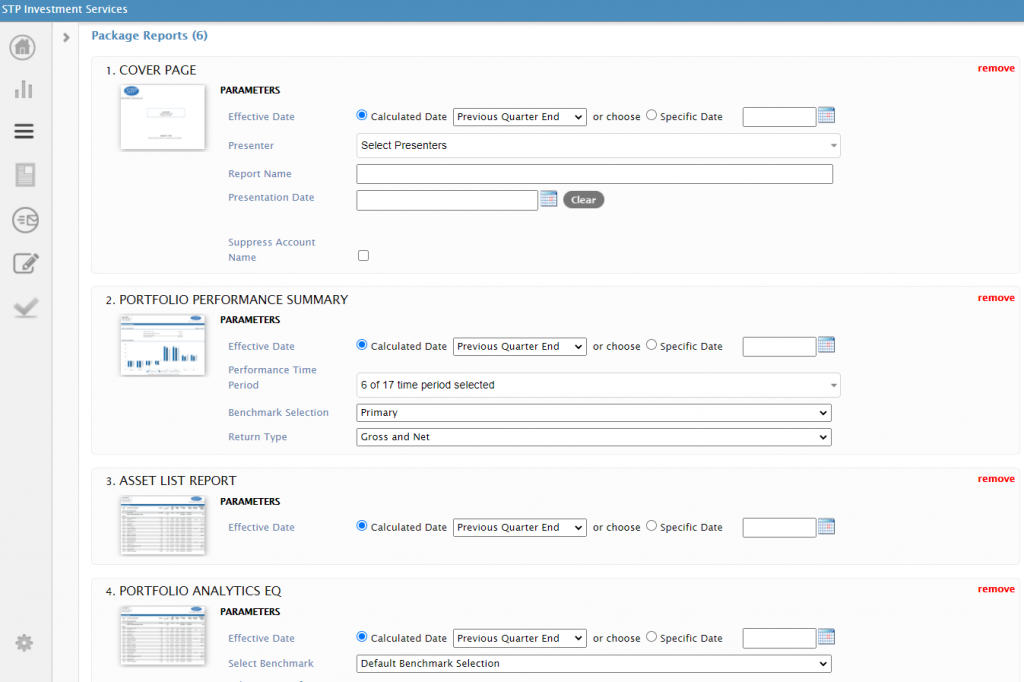 Reporting Packaging Made Easy
Use STP's Packager to streamline and automate the client package creation process.
Features include:
Drag-and-drop interface that provides an enhanced user experience
Dynamic account list integration
PDF, Excel and Powerpoint output types
Flexible report filtering and dynamic date parameters
Scheduling & Distribution integration
Apply branding profiles for consistent look and feel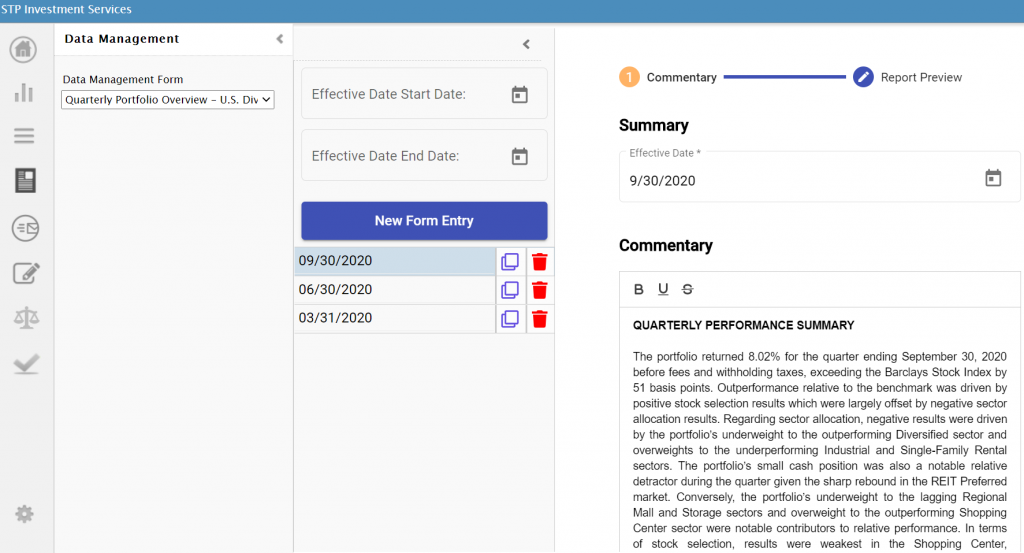 Fully Integrated Commentary Management
Your clients want to hear from you. After all, they trust you to manage their assets and wealth.
STP's Report Builder software empowers you to communicate with clients with your perspectives on the markets, economy, and portfolio management.
Our Commentary Management tools include:
Custom web forms that offer document-like feel
Easy upload and maintenance of portfolio-level investment commentary
Real-time generation preview to ensure desired formatting
Seamless Client package integration
Image and Chart upload capabilities for details informational views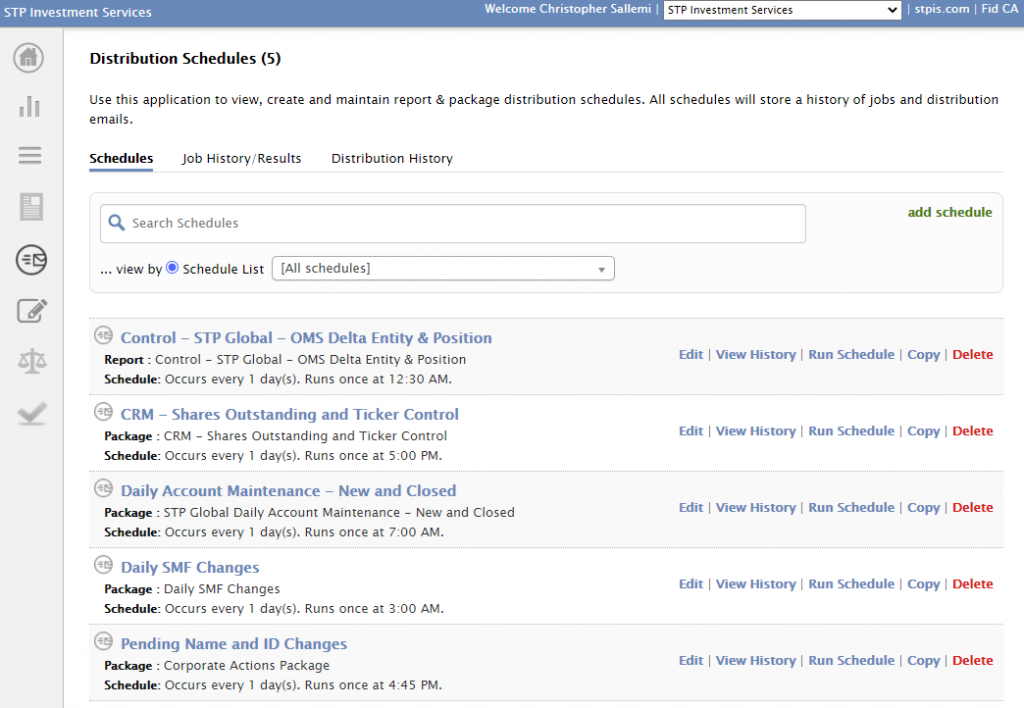 Distribute With STP Scheduler
Using automation to schedule and distribute reports is the fastest way to improve efficiency with reporting functions.
STP's Report Builder gives you the flexibility to use automated scheduling and distribution to produce timely and reliable reports and packages. Flexible configuration options allow you to:
Configure report delivery frequency based on business requirements
Send PDF and Excel based reports to individuals and distribution lists
Provide alerts that report packages are ready for download
Integrate Your Brand
Create custom profiles that adhere to your corporate style and branding guide:
Upload logo and choose color scheme
Apply brand to reports, packages and dashboards

White label the

Investor Portal

to ensure consistent branding for clients, advisors, and investors.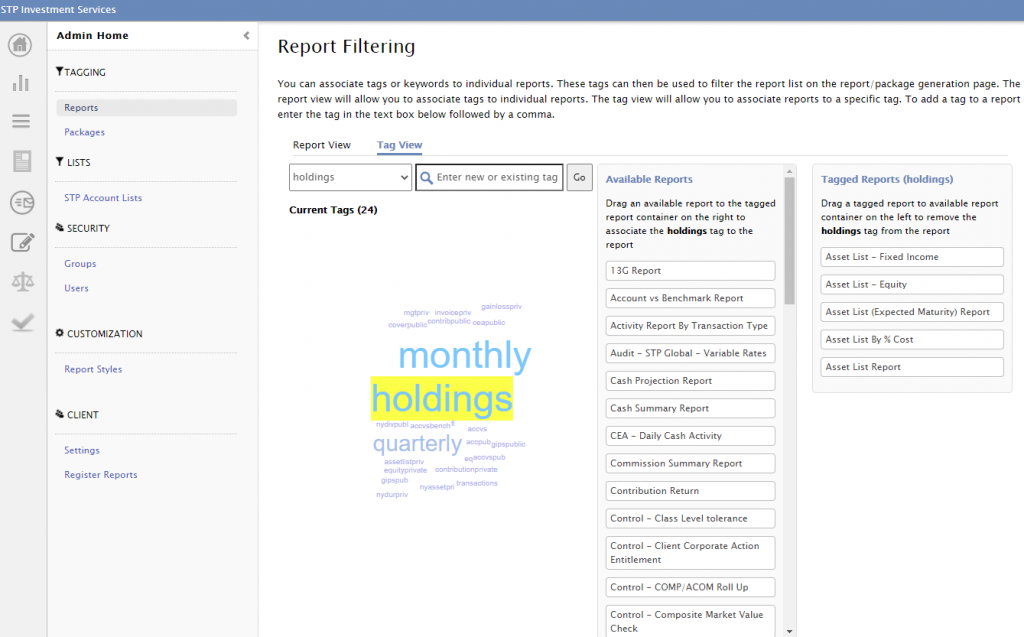 Use Smart Filtering & Tagging
STP understands that many firms need to be able to find reports at a moment's notice.
Our reporting tools have tagging and filtering functionality that you can use to:
Categorize reporting based specific words
Make reporting public or private
Associate tags or keywords to individual reports
Filter report lists using tags
Connect tags with individual reports
Associate reports to specific tags