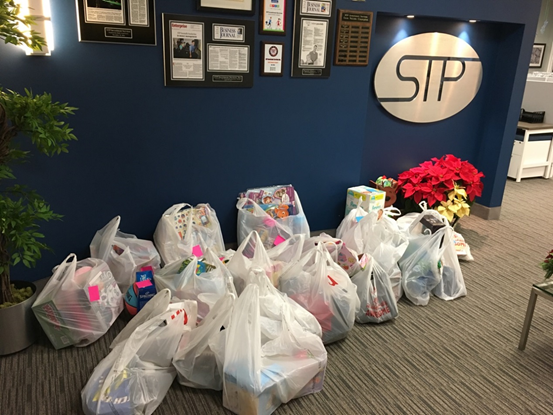 STP Employees Provide Gifts for Families In Need
STP continued its partnership with St. Agnes Outreach Services by helping provide families with gifts for their children for Christmas. St. Agnes Outreach Services is a local program created to service the basic needs of the less fortunate and the homeless in the West Chester area. The program strives to provide hospitality to those in need in a caring and welcoming environment.
STP partnered with St. Agnes to donate gifts to the families who did not make it into the Holy Family Christmas Program that sponsors children and families in need. STP raised money to buy gifts for thirty-five children. STP employees went shopping to buy gifts off the children's Wish Lists, including board games, art sets, dolls, movies, sports equipment and winter coats. The STP employees delivered these gifts to St. Agnes on December 22nd.