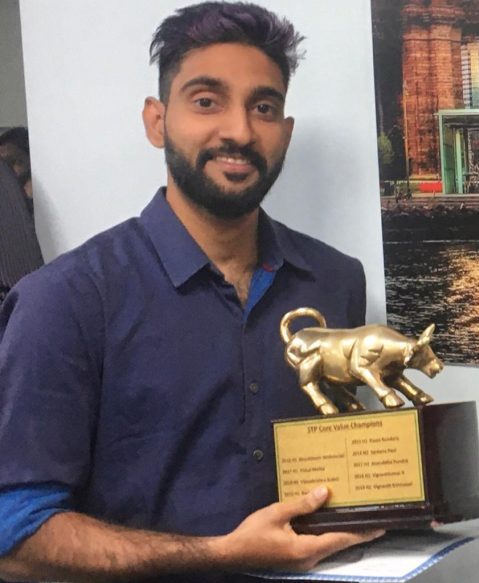 Vignanth Srinivasan Named STP India Core Values Champion
In order to foster the core values among the employees, STP conducts the Core Value Championship twice in a year and winner will be awarded with the bull trophy and cash rewards. For the year 2019, for the period from July to December, Vignanth Srinivasan has been selected as the Core Value Champion.
During this period, Vignanth showcased multiple core values which include being passionate about service, do what is best for the client and the company, taking initiative and being innovative and be accountable and take ownership . He exhibits excellent domain knowledge, shares the same with the team and works on process improvements which are critical and have become one of the key resources in the team. He takes part in other organizational activities as well.