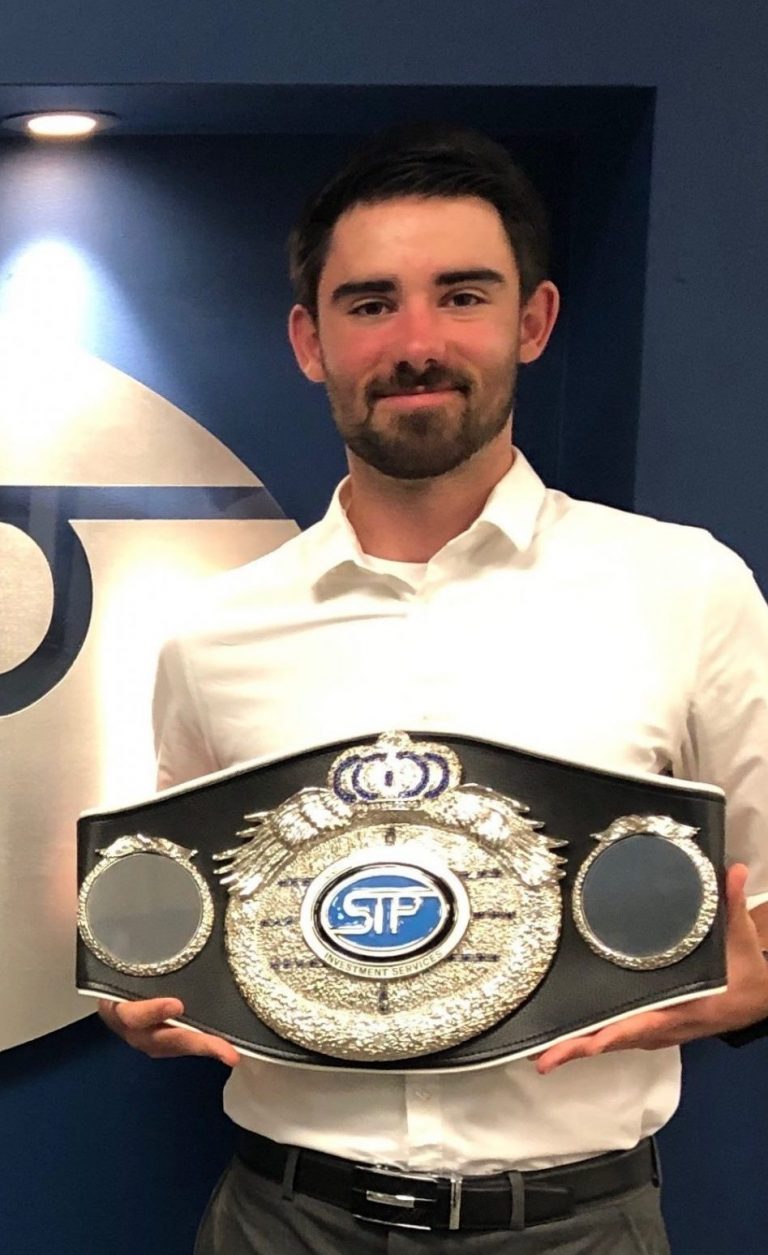 Dylan Horst Named STP Core Values Champion
Dylan Horst was selected by a vote of his peers and presented with the ceremonial heavyweight Core Values Champion belt and a cash prize by CEO Patrick Murray at the August company meeting. In addition, Dylan will be added to the STP Wall of Champions in the office.
Dylan has a fantastic combination of technical skills, intelligence and generous personality. These traits lead him to take initiative, be innovative and to continuously improve the business, doing what is right for both STP and the client. His work ethic is greatly appreciated by his teammates as he frequently stays late to help others.
In addition to his great technical skills and hard work, Dylan contributes to the enjoyable work environment by his active participation in the Fun and Wellness Committee and his membership in the STP Band.