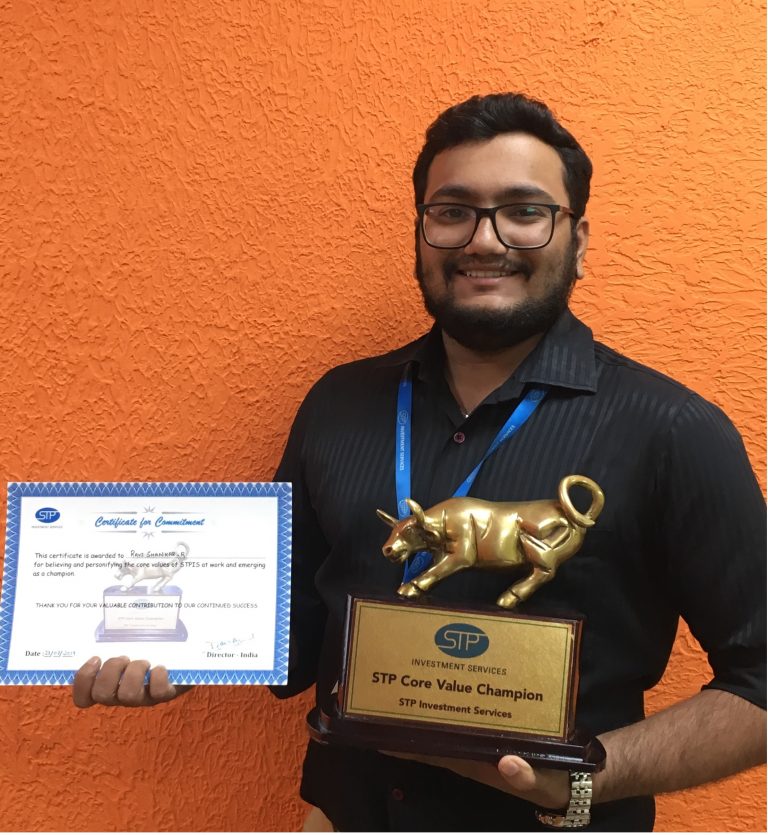 RAVI SHANKAR NAMED STP INDIA CORE VALUES CHAMPION
In order to foster the core values among the employees, STP conducts the Core Value Championship twice in a year and winner will be awarded with the bull trophy and cash rewards. For the year 2019, for the period from January to July, Mr. Ravi Shankar R has been selected as the Core Value Champion.
During this period, Ravi showcased multiple core values which includes "Improve the business continuously", "Do what is the best for the client and the company", "Take initiative and be innovative" and "Be accountable and take ownership. He exhibits excellent domain knowledge, shares the same expertise with the team and works on process improvements which are critical and time saving.