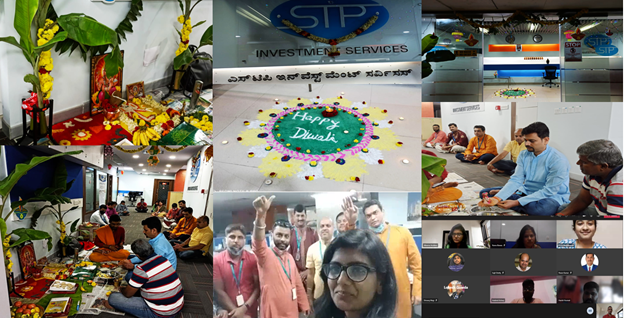 Diwali Celebration – STP India
Diwali, the festival of lights, symbolizes the spiritual "victory of light over darkness, good over evil, and knowledge over ignorance".
It was celebrated in high spirits, particularly this year, by everyone in STP India. The STP office was decorated in the traditional colors of Diwali.
The Event Committee, with HR's assistance, planned all Diwali activities. New employees were encouraged to not only participate but also join in planning exercises. Events included "Dumb Charades", "Virtual Cricket", "Showcase Your Talent", and awards were given to winners.
At the end of the week, a prayer offering ceremony took place in the office and many employees also joined virtually. The festive week was filled with fun, enthusiasm, and happiness.