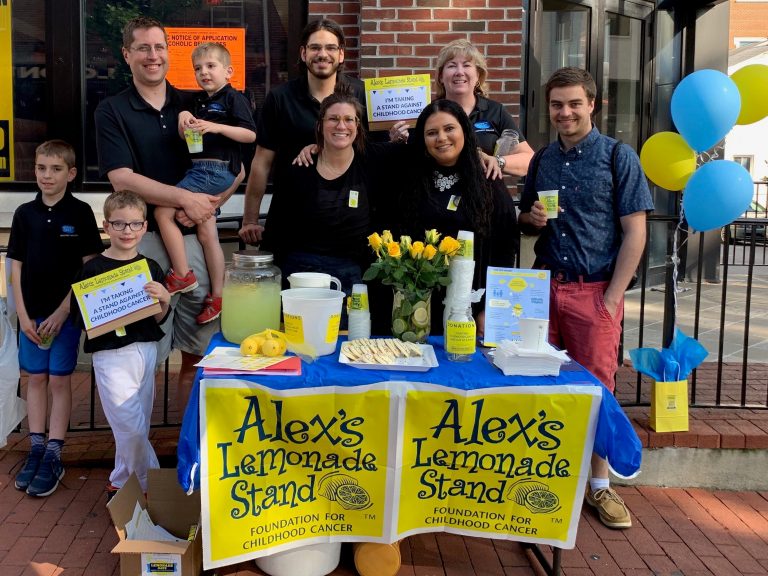 STP Participates in Second Annual Alex's Lemonade Stand
The 2nd Annual STP Alex's Lemonade Stand was held in June during Lemonade Days and raised more than $2,000 to fund better treatments and cures for kids with cancer, as well as to fund resources for families to make their challenges a little easier. Thank you to all STP team members, families, friends and community members who supported our stand. Philanthropy is at the core of STP and working together for a great cause is not only rewarding, but a whole lot of fun.
ALSF is headquartered in suburban Philadelphia and funds nearly 1000 grants at 135 institutions. Named one of Charity Navigator's "10 Best Medical Research Organizations" in the US, we have great confidence that our donations to ALSF are having an important impact.
"I am so grateful to STP Investment Services for your continuing support. Alex truly believed that together we could cure childhood cancer, one cup at a time. People like you are making it happen and allowing ALSF to change the lives of children with cancer. Thank you," said Liz Scott, Alex's Mom and ALSF Co-Executive Director.