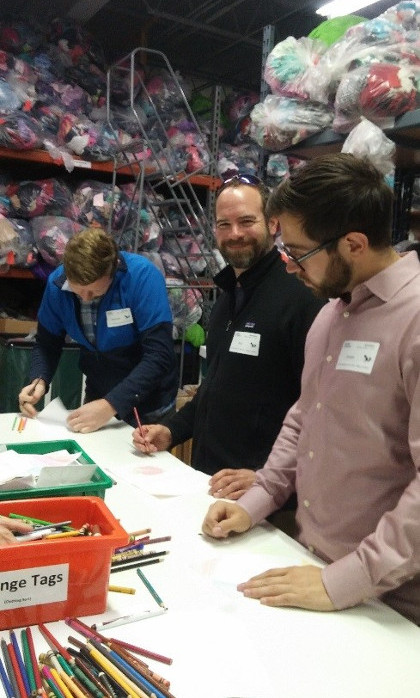 STP Employees Participate in Cradles-to-Crayons Volunteer Night
On the evening of October 17th, several employees, family, and friends volunteered their time at the Cradles to Crayons warehouse, The Giving Factory in Conshohocken. Cradles to Crayons is a national non-profit organization that focuses on distributing new and nearly new children's items to local disadvantaged children. They engage communities that have, connecting them with communities that need through a network of service partners.
When the STP team arrived, they were asked to create a welcome card for a child for his/her first day of school. It takes at least one card from each volunteer all throughout the year to have enough cards for the number of children who utilize the services of Cradles to Crayons. The group spent two hours sorting a bin of clothing into sizes and seasons. The clothes were then ready to be placed into a large plastic bag for each girl or boy. Each child receives a bag full of clothes and shoes that will fit her/him. STP employees and friends were humbled by the number of children that depend on this organization, and were happy to help by donating their time.