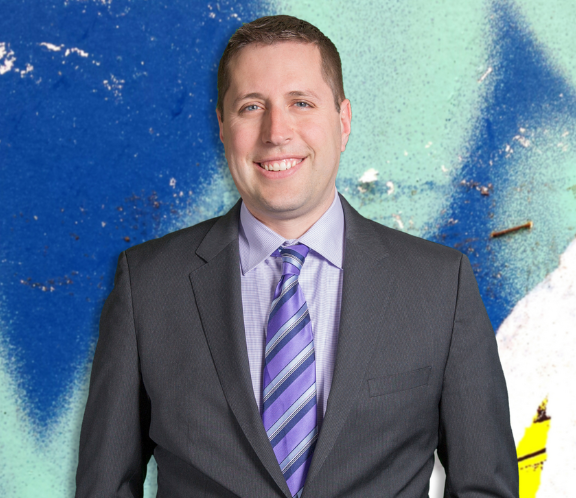 Patrick Murray Recognized by Philadelphia Business Journal As a 2018 "40 Under 40" Recipient
STP Investment Services is thrilled to announce that Patrick Murray, Founder and Chief Executive Officer of STP Investment Services, has been named a 2018 "40 Under 40" honoree by the Philadelphia Business Journal. This award recognizes young professionals in the Greater Philadelphia region for their leadership and contributions in various industries and in the community. Selected from a record setting number of nominations, this year's recipients are accomplished leaders who have made their mark and are on the rise.
STP was founded in 2008 with a focus on technology-enabled Services, Transparency into data and processes, Partnership with clients, and a significant emphasis on living the company's core values. Using a progressive leadership style, Patrick places tremendous emphasis on making sure that employees are valued and respected. Examples of employee engagement efforts include a committee system where all employees have a voice and frequent team building, community service and wellness initiatives. STP has been recognized in the region and nationally for its rapid growth, corporate culture and as a best place to work. These distinctions allow the company to attract top talent who not only have the technical skills to drive innovation, but genuinely care about the success of its clients.
Now an international company with offices in West Chester, PA and Bangalore, India, STP works hard to promote a one team concept. Use of technology to facilitate interpersonal communication, such as video conferencing and instant messaging, make that possible. Teams regularly travel from the US to India and from India to the US to further encourage relationship building and promote a warm family environment. "By increasing the time spent in person and through video conferencing, people are able to develop relationships that foster mutual respect and camaraderie that ultimately translates into high performing teams and the best service for our clients," shared Murray. Strong buy-in to the STP corporate culture and core values throughout the organization gives employees a voice to candidly express their opinions and to share and develop new ideas. The resulting synergy is a win-win for all.
This year's class was honored at an event on May 10 at the SugarHouse Casino and are profiled in a special issue of the Philadelphia Business Journal and on pbj.com.