Why We Believe Outsourcing is a Compelling Alternative for Growing Wealth Management Firms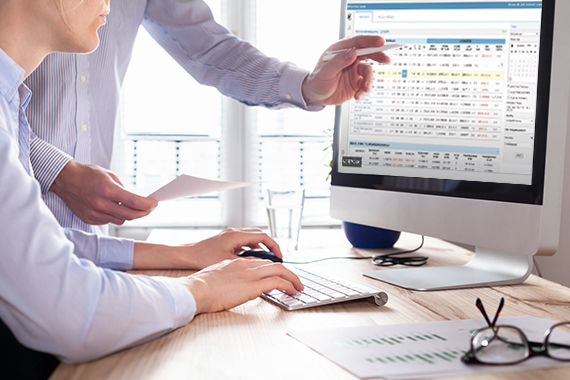 -By Patrick Murray
For those of you in the wealth management space, you've seen the recent evolution of increasingly complex demands placed on financial services firms, brought on by the need for a more digitally focused client experience and accelerated by the pandemic's rapid global disruption. 
And while wealth management firms can tap into a continuum of robust, impactful technology and service options to try to meet these growing needs, many existing solutions come with their own challenges. Leveraging a technology stack requires staff and resources to vet, implement and manage the platform, while most traditional outsourced service models deliver operational efficiency at the costly expense of transparency and control. 
At STP Investment Services, we believe there's a gap to be filled for growing wealth management firms.
Over the past 13 years, STP has provided customized outsourced services primarily for institutional and enterprise-sized firms. From that depth of experience, we've learned:
Why customization is such a critical component of an outsourced solution, and how to offer it at scale

How to foster a fail-forward culture that prioritizes efficiency-driven innovation

That to truly build trust with our firms, they need the experience of working with a partner down the hall—no matter where they're physically located
Our expertise supporting institutional businesses positions us to address the needs of wealth management firms across the growth spectrum, including those who are:
Just starting out and doesn't have the time or the staff to vet, implement, and manage an entire tech stack;

In a high-growth phase but looking to scale quickly without compromising on the things that matter most;

Established but looking for a partner to help you navigate the complexity of your growing firm.
Because when you boil all growing wealth management firms' needs down to their essence, finding enough time is always the biggest challenge. And existing all-in-one solutions can't create tremendous operational efficiencies while providing much-needed transparency and control.
STP can. 
Growing wealth management firms don't need more technology. They need an outsourced model dedicated to driving efficiency, providing transparency, and offering a true partnership. 
I'm excited that today we're sharing the news about STP's unique approach to solving the challenges of today's wealth management firms.