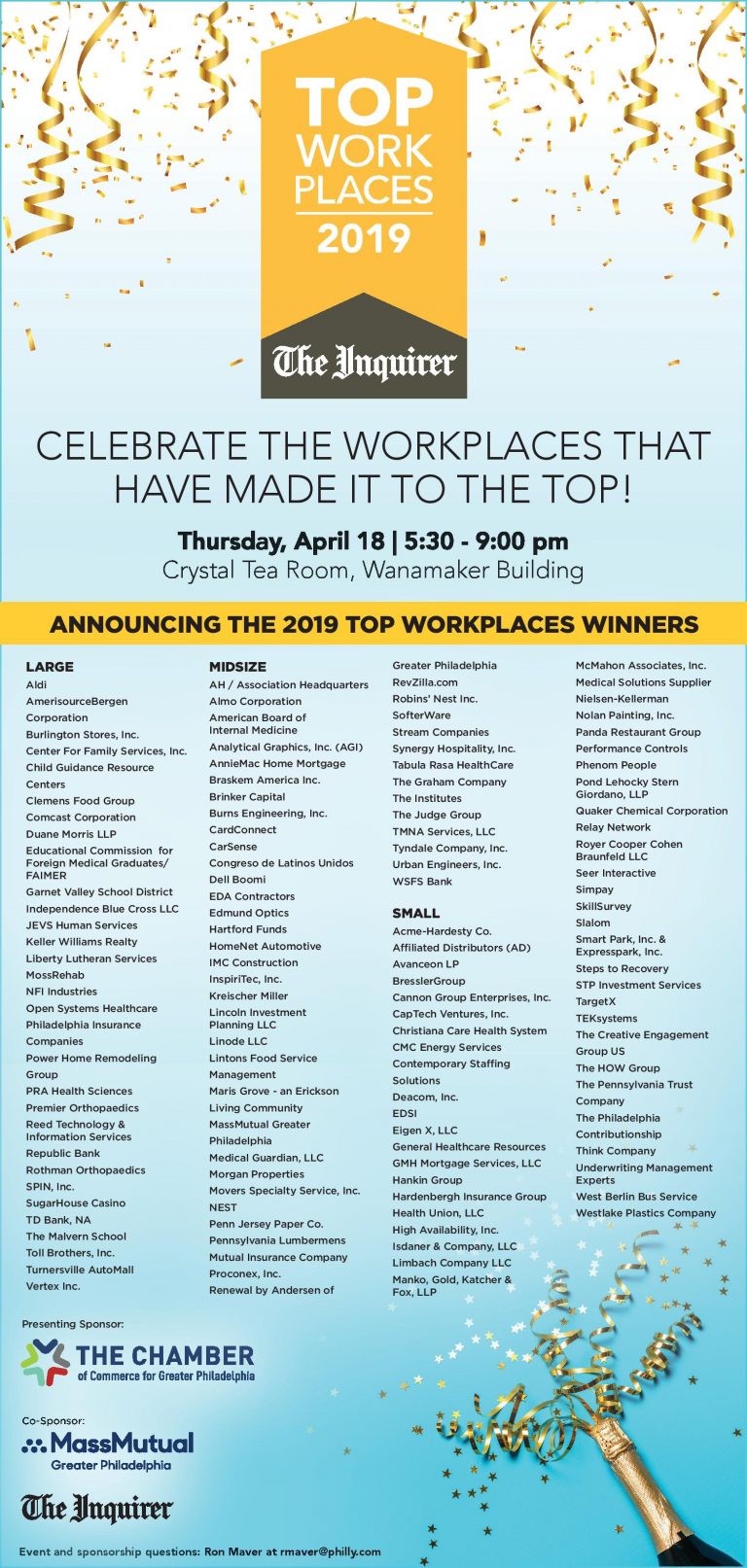 Philadelphia Inquirer Names STP Investment Services to 2019 Delaware Valley's Top Workplaces List
STP Investment Services is pleased to announce that it has been awarded a 2019 Top Workplaces honor by The Philadelphia Inquirer.
Exton-based Energage, a leading research firm that specializes in organizational health and workplace improvement, polled workers in nominated companies in the Philadelphia area using a 24-question survey, and then shared the results with The Inquirer. Energage conducts surveys for more than 40 major-metro newspapers. The survey criteria focused on four themes: The Basics, Leadership, Organizational Health, and Engagement.
"We are thrilled to be recognized as a Top Workplace," said Patrick Murray, Founder and CEO. "At the heart of STP is Service, Transparency and Partnership. This requires that we have the best people who love working here and are passionate about meeting the needs of our clients. High employee engagement is a key to our success."
The Top Workplaces will be celebrated during an awards program in Philadelphia on April 18th.