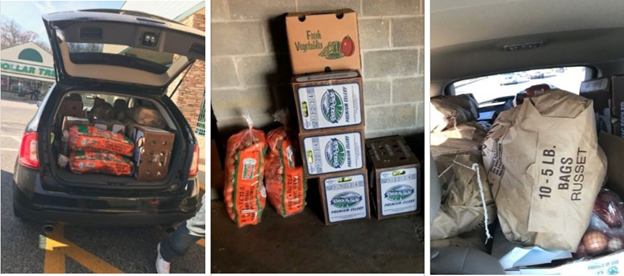 STP Employees Participate in Thanksgiving Food Drive
In the weeks leading up to Thanksgiving, STP worked with St. Agnes Outreach Services to help provide families with the necessities to have an enjoyable Thanksgiving. St. Agnes Outreach Services is a local program created to service the basic needs of the less fortunate and the homeless in the West Chester area. The program strives to provide hospitality to those in need in a caring and welcoming environment. STP partnered with St. Agnes to donate 50 turkeys and an abundance of fresh produce to the families in need. The collected produce included 500 pounds of potatoes, 100 pounds of onions, 5 pounds of garlic, 100 stalks of celery, and 150 pounds of carrots.
STP employees also volunteered their time on November 21st, to assist St. Agnes with distribution. The employees offered their helping hands to sort the produce and deliver the Thanksgiving items to vehicles. STP continuously looks for ways to help others, valuing the importance of giving back to the community.