Family Offices Are Evolving, But These Fundamentals Stand the Test of Time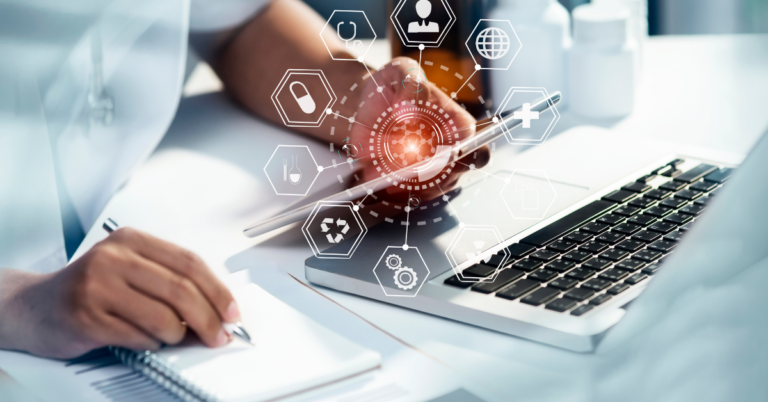 Family offices are facing a period of unprecedented change, and the decisions made today will have outsized influence on success in the future. As a new generation takes charge of its wealth, expectations for how assets are accessed—and utilized—are different than they've been in the past. In the midst of this changing paradigm, trusted advisors, like wealth managers, estate attorneys and tax consultants / preparers, are still expected to provide valuable information, analysis and education as a new group of individuals grows into its wealth. 
It's a lot to navigate. But there are concrete steps every family office can take to make certain they're ready for the future.
To ensure that each and every advisor, estate attorney, tax consultant / preparer and family office representative who interacts with a client is properly prepared, there needs to be a standard set of business practices and workflows, an effective communication strategy and a technology stack to support all of these necessary components.
Standards To Help You Stand Out
It's important to keep in mind that every family office—just like the clients each one serves—is unique. There are no cookie-cutter solutions when it comes to complexities inherent in the ultra high net worth space.
Despite these complexities, there are best practices that can position your family office for success in the future.
Installing the proper guardrails, or governance, will keep your advice and professional reputation aligned across all facets of your business. Establishing protocols for common services, like accounting, investment management, operations, reporting and documentation will ensure efficiency, dependability and consistency across your practice.
Setting up standard workflows can be onerous, but once they're in place they will exude efficiency. In turn, you will enjoy more time with your clients on the things that matter and the flexibility to grow your business at a sustainable pace.
When creating your protocols, pay attention to who can see sensitive information. Some individuals may only need access to small subsets of data, and for short amounts of time. Empower and enable all employees and stakeholders of your family office, but build processes in a manner that maximizes data privacy and security.
Well-designed workflows also make it easier to swap service providers and technology, when needed. As competition for talent makes it harder to maintain consistent interactions with trusted advisors and clients, standard workflows can help dampen the shock and ease transitions amongst unfamiliar parties. As new technology is introduced, or vendors are replaced, predictable workflows can help business owners identify the impact of new software and ensure that clients aren't left in the dark.
Learn (and Relearn) How To Communicate
Clear communication is table stakes for every family office. But the communication strategies and techniques that worked with one generation may not work with the next. Financial services professionals are also finding that clients have new expectations for communication methods and frequency, too.
Advisors may find they're taking on the role of educator for some of their next-generation clients. Developing a strategy on how best to communicate from one generation to the next is a critical component towards the success of a long-term planning process. Upon a successful communication plan and implementation, the realignment of these new perspectives and expectations will be crucial for advisors to coordinate into the family's larger mission.
When implementing a communication plan, ask yourself:
In what form(s) does my client prefer to receive communication?

What level of transparency does the client expect?

Am I providing information to my client with the regularity they prefer?

Are my methods for communication secure?

Is the communication strategic or tactical in nature?

What education do I need to provide my client(s)?

Am I doing more listening than talking?

How can I improve my communication skills?
Sound communication plans start with the head of the family office. Unlike workflows and data security, expect your communication styles and methods to change and evolve, according to client preference. 
Remember: good communication is forever, but styles, methods and frequency will change. Don't be afraid to learn (and relearn) how to communicate.
Technology Tips The Scales
Introducing the right technology into your business can make your workflow and communications improvements shine all the brighter. On the other hand, picking the wrong technology or implementing it haphazardly can short-circuit enhancements made across your business, frustrating employees and damaging your reputation with clients.
When considering technology for your family office, focus on standards of excellence and security. Find consistent and repeatable tasks and consider how software might replace those processes, especially if they involve manual data entry or retyping.
The best family office technology provides a comprehensive analysis, including a transparent holistic view of all assets and liabilities along with customizable performance analysis. Another essential component is an accurate and protected data warehousing system, with user-friendly software that can generate automated and configured reporting.
New technology often demands new talent. When considering a tech enhancement, remember that managing technology can easily become a full-time job. If you decide to bring on someone to manage your technology, look for professionals who are excited to learn and grow. The evolution of technology is inevitable, so your technologists should be ready to evolve with it.
The Family Office of The Future
Remodeling your family office, with a focus on standardization across workflows and services, strategically improving your communication and finding and adding the right technology, can help you manage today's clients and better position you for success in the future.
As family offices prepare for the largest wealth transfer in history, they will need to provide their clients with unparalleled access to all assets and ongoing and appropriate communication to make more informed decisions about the future. The next generation of clients demands consistency, accessibility and transparency. 
At STP, we offer a flexible middle ground for firms that want powerful outsourced investment operations, while still retaining control over aspects of their back, middle and front office. We can handle as much—or as little—of your operations, while you focus on preparing your business for the future.