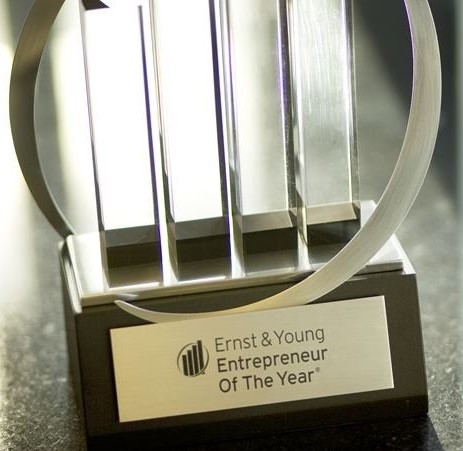 Ernst & Young Nominates Patrick Murray as Finalist for Entrepreneur of the Year In Greater Philadelphia
EY today announced that Patrick Murray, President and CEO of STP Investment Services is a finalist for the Entrepreneur Of The Year® 2019 Award in the Greater Philadelphia area. Widely considered one of the most prestigious business awards programs in the U.S., the program recognizes entrepreneurs and leaders of high-growth companies who are excelling in areas such as innovation, financial performance and personal commitment to their businesses and communities, while also transforming our world. Patrick was selected as a finalist by a panel of independent judges. Award winners will be announced at a special gala event on June 19, 2019 at the Kimmel Center for the Performing Arts.
"I'm honored to be a finalist for the Entrepreneur Of the Year award in the Philadelphia region by E&Y. Much of the recognition should go to the tremendous global team that we have built here in the United States and in India. STP is a successful and growing organization because we have excellent client partners, strategic vendor relationships, proprietary and industry leading financial technology, and the best team and culture in the business. There continues to be tremendous opportunity in the investment industry and we are well positioned to continue our success story by continuing to invest in great people, software, and sound investment operational processes," commented Patrick Murray, Founder, President and CEO.
Now in its 33rd year, the program has expanded to recognize business leaders in more than 145 cities and more than 60 countries throughout the world.
Regional award winners are eligible for consideration for the Entrepreneur Of The Year National competition. Award winners in several national categories, as well as the Entrepreneur Of The Year National Overall Award winner, will be announced at the Entrepreneur Of The Year National Awards gala in Palm Springs, California, on November 16, 2019. The awards are the culminating event of the Strategic Growth Forum®, the nation's most prestigious gathering of high-growth, market-leading companies.