Five Keys To Outsourcing Your Fund Administration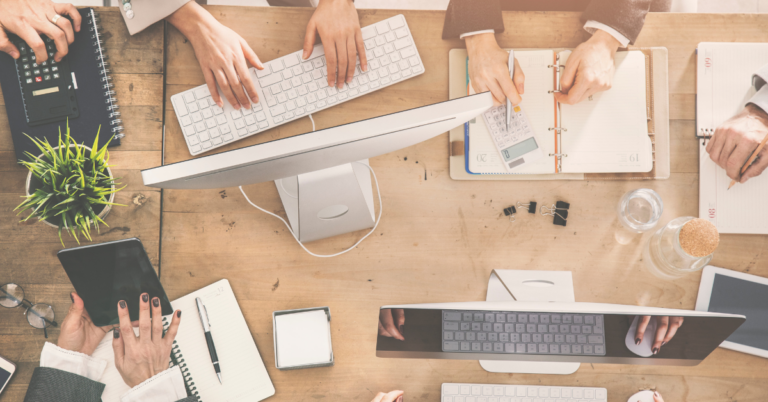 Outsourced fund administration is becoming an increasingly popular strategy for fund managers, whether they're new to the industry or have long-established themselves as leaders. Decades ago, managers turned to third parties for back office expertise and access to cutting edge technology, which in turn led to increased efficiency. 
Today, managers' expectations have pushed outsourcers to provide new solutions, stretching from the back office all the way through the middle and front offices.
There are distinct advantages to working with modern third-party specialists. Managers can capitalize on new technology, accelerating their ability to scale, without increasing cost centers or ramping up employee headcounts. This approach keeps funds competitive and innovative without slowing down expansion into new markets or asset classes.
Even though it's steadily growing in popularity—and importance—there are crucial considerations to take into account if you're thinking about finding a partner, or deepening the business relationship you already have in place with an outsourcer. 
Here are five key factors for successfully outsourcing your fund administration:
1. Find A Partner
Evaluate your end goals. Are you looking for a transactional relationship based on hierarchical and clear-cut directives? Or are you looking for a strategic partner who will transcend the basics by growing with you, taking on the tasks of sourcing and developing the latest technology and providing superior operational support? There's a difference.
Within the world of funds, there's growing recognition that fund administration is a distinct role. Finding a partner to take on this role, rather than spending inordinate amounts of time creating RFPs and reviewing proposals, is a surefire technique for positioning you, and your business, for long-term success.
Working with an outside fund administrator is often more economical than retaining tasks in-house. That's because the best third parties provide scalability that eliminates those linked, internal costs.
You'll also want to reflect on the relationship model you're seeking. 
Transactions between two or more businesses tend to involve multiple points of contact and several departments, across all firms. While a transactional relationship can be ideal for temporary situations or one-off fixes, there's the potential for disjointedness to develop over time.
Partnerships, on the other hand, are easier to control and manage. As businesses develop familiarity with one another, single points of contact and long-standing relationship managers can add value, exceed expectations and provide exceptional service.
2. Build a Sturdy Foundation
Before you begin moving aspects of your operations to a third-party partner, measure their commitment. Do you want to work together for decades? Your outsourcing partner should be able to align its strategy with your strategy, optimizing its platform for your business for years to come.
"We're not going to be in this relationship for three years; we're going to be in it for the long haul," explains Daniel Ceneviva, head of product and client solutions at STP Investment Services, about how STP views fund administration. "This is a true partnership for a long time. Are we the right partners, together?"  
Your outsourcer's commitment to excellence should be continuously renewed. A long-term partnership means collaboration through the years. At STP, we want to evolve with our clients over time, helping them take advantage of new efficiencies and elevated capabilities. 
3. Work With a "Fix-First" Firm
Over the course of a decades-long business partnership, mistakes are bound to arise. While outsourcers need to be diligent about minimizing the likelihood of errors and oversights, they should also have a strategy for addressing missteps.
By paying close and careful attention to these details, fund managers will have a sense of the responsibility third parties feel towards their clients. Managers should avoid service providers who overpromise and underdeliver. It's a complex industry, and outsourcers who cut corners eventually become a liability. 
Partners in business, as in life, aren't perfect—but they're serious about putting in the effort required to get as close to perfection as possible.
4. Keep Expectations High, But Realistic
The best outsourcers provide fund managers with an unparalleled combination of service and attention to detail. Firms like STP have the personnel in place to support a variety of asset classes and markets, while meeting the regulatory oversight required of them. 
Technology also comes into play. Managers need to treat tech claims with appropriate scrutiny. Some systems providers may state that they've automated complicated distribution schemes and products, for example, even though they're still limited and dependent upon manual processes.
Private equity, private debt and other private capital fund structures are notorious for their complexities. Fund managers focused on growth should know how their partner is supplementing automation with human expertise, in a controlled and scalable manner. 
Outsourcers that are realistic and transparent about their capabilities—and those with a track record of working with a manager's target asset class and jurisdiction—are laying the foundation for long-term success. Third-party solution providers should have a history of investing in new technology, experience with integrating a variety of systems and workflows, and a commitment to innovation.
5. Hone In on the Right-Sized Solution
Finding a partner that possesses the flexibility and speed-to-market of a startup with the scope, scale and experience of an established firm, is no easy task. But there's a real advantage to striking the right balance.
We know that modern managers expect their technology and service providers to build and master a unified platform that showcases their adaptability. The biggest players are hampered by legacy systems or calcified business silos. The smallest lack a global footprint matching the ambition of today's fund managers. 
Partnering with STP means working with a technology and service provider that has the solutions you need, from technology to completely outsourced service models. 
STP Is Designed To Administer Your Fund
The best partner for your business, whether you're a new or long-established fund manager, is one that's flexible, serious about alignment and is able to quickly execute at scale. For managers new to working with a platform company, like STP, they'll quickly discover the advantages of working with an all-in-one provider of technology, services, support and business intelligence. 
We're good people. We hire good people and we want to work with good people. Learn how STP can administer your fund, allowing you to focus on your core differentiators and push ahead of your competitors. To discuss your outsourcing needs, test out the latest technology, work with our consultants or more, connect with us today.