Technology, Service and Expertise: The Winning Formula for Wealth Management Firms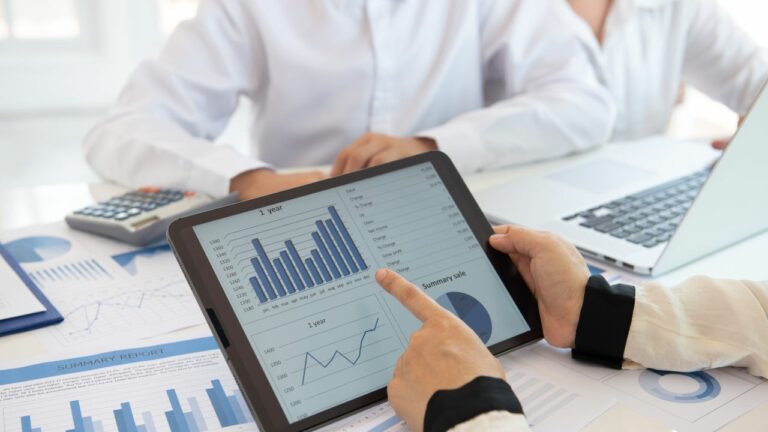 From industry conferences built around fintech to Michael Kitces' ever-expanding (and barely readable) technology map, wealth management firms hear the same message from every angle: You need more technology to win.
And we believe technology does play a critical role in advisor success – but it's only one piece of the puzzle.
As an outsourced operations firm, we build and leverage technology to drive efficiencies for our clients, and – perhaps more importantly – to enable unparalleled transparency into the work we're doing that wouldn't exist without tech. 
It's why we developed our BluePrint solution to transcend the traditional advisor portal experience with views that empower wealth managers to make critical decisions for both their businesses and their clients, such as:
Visibility into Monitoring Core Data Feeds: More than just easily accessible data, this includes a clear view into exactly what's happening during the data aggregation process, as well as the ability to customize data to showcase advisor value to end clients.
Ownership Accounting: While most portals provide a view into client entity structures, they're typically limited by the complexities of family offices and multigenerational households. BluePrint is flexible enough to accommodate and surface all the nuanced components of the ultra high-net-worth space, creating an accurate financial picture across households.
Aggregate Performance Views: Especially with the rise in popularity of alternative assets, it's critical to be able to show complex, aggregated performance views across all asset types and methodologies, including the time- and money-weighted returns at the various levels that make the most sense for your clients. 
Balance Sheet and Net Worth Views: It's no longer enough to provide transparency into investments and portfolios. For advisors to tell the full financial story to their clients, they need to be able to access an entire balance sheet, including assets and liabilities, in a single place. This tangible representation of advisor value goes beyond traditional performance benchmarks to empower meaningful conversations with clients about valuation, liquidity, growth and more.
True Look-Through Exposure: Typically, portals only surface asset allocation and exposure of securities. But just showing 'what is' doesn't help advisors take meaningful action. BluePrint digitizes asset allocation rules and offers daily views to indicate whether client portfolios are in policy, as well as where exposure action needs to be taken if it's necessary.
Even with sophisticated views like these, though, operational success for wealth management firms is entirely reliant upon the work happening behind the scenes – the service and expertise components. 
Outsourced Data Service: The Backbone of Operational Excellence
For wealth managers, the goal of technology is always to improve efficiency and/or deliver a better client experience. But when you think about it, it's the outsourced service component that actually accomplishes both of those goals. 
When wealth management firms buy technology, even exceptional technology, they're still on the hook for implementing, maintaining, and running the software – plus all of the non-operational, higher value activities that drive business growth, like serving clients and meeting with prospects. 
But outsourcing eliminates the need for operational staff to manage technology, and can often be more cost-effective than buying tech in the first place.
An outsourced partner can take the more manual, lower-value tasks that are still critical to your firm's operations off your hands. Especially when it comes to the tedious, error-prone process of aggregating and enriching data, wealth management firms that choose to outsource can free up hours of precious time while ensuring they're working with clean, accurate information.
Driving Success with Access to Experts
When it comes to operational outsourcing, technology and service go hand-in-hand, but the level of tech and service wealth managers receive from an outsourced partner depends on the provider's expertise. 
For example, an outsourced provider should be able to dig into a firm's current workflows and challenges to help determine which processes make sense to outsource, and which would be better kept in house, as well as ensure that upcoming technology roadmap items address the specific and evolving needs of wealth management firms.
Putting All the Pieces Together
Technology is critical to the success of wealth management firms, but without service and expert support, firms still can't maintain the laser focus on prospecting and client experience that drives sustainable growth.
STP's outsourced model brings together the operational trifecta for wealth managers: transparent, customizable technology integrated with powerful data services and access to a team of industry experts.
Learn more about BluePrint and STP's outsourced services.