Why Outsourcing Needs to be Part of the Year-End Budget Review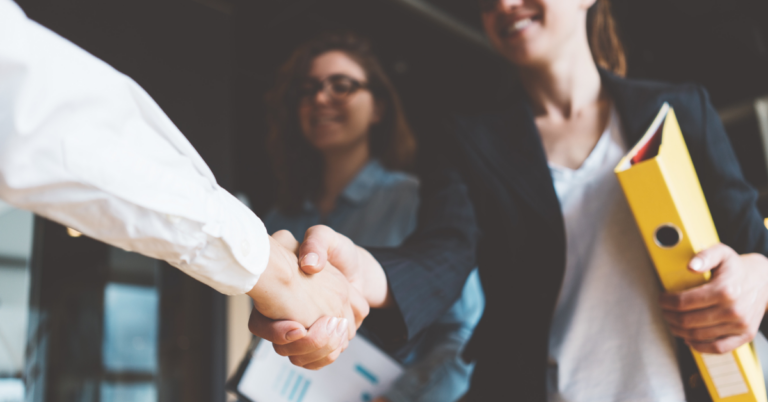 With the onset of a new year quickly approaching and deadlines for 2023 budgets around the corner, business leaders are facing a bleak winter. Markets are down. Rising costs for labor, mixed with global inflation, are pressuring profits and pushing systems to their breaking points. If there was ever a time for measuring an ounce of prevention, now is it.
While adding technology or personnel to keep peripheral business functions in-house might seem like a good idea at first, poorly integrated, expensive, or extraneous technology and ballooning labor costs can quickly calcify, breaking a business on the brink. Bad situations can easily get out of hand when interest rates are rising and teams are operating at anything other than peak efficiency.
Fortunately, there is still time to act. Business leaders who focus on core competencies, while outsourcing peripheral processes, will de-risk their businesses and position themselves to weather the storm ahead, capitalizing on brighter outlooks down the road.
But selecting the right partner is of paramount importance. When choosing an outsourcing provider, look for a firm that can provide general services – data management, reconciliation, portfolio accounting, performance measurement – while still maintaining the capacity to dig into complicated specializations like launching a new strategy or penetrating a different market. Ideally, that provider is a leader in operational excellence dedicated to building a unified platform that enables efficiency, transparency and better long-term outcomes, as well as one that views its clients as strategic business partners, not just contracts.
Finding The Mythical Specialized-Generalist
One of the great frustrations with medicine is the lack of a specialized-generalist. After all, wouldn't it be nice to find a general practitioner who also specializes in all the ins and outs of each rare illness and condition? While this mythical doctor remains elusive, wealth managers, fund managers and institutional managers can find the rare specialized-generalist in the form of an outsourcing partner.
A specialized-generalist, like STP, takes a holistic view of each client. As generalists, top outsourcing firms know they have to provide a perspective that benefits the entire business, not just a department or team. Merely focusing on trading, portfolio accounting, compliance or cost reduction is unidimensional, and ultimately unsuitable for the business environment looming on the horizon. Broad strokes often leave specific inefficiencies untouched and unsolved.
That's where specialization can bring about important change. Total care, without knowledge and expertise in the unique challenges facing individual businesses, can lead to disjointed business practices or exacerbate inefficient workflows.
Specialized-generalists can address total, systemic business needs while maintaining the focus and expertise necessary to dig into the cracks and root out overlooked problems, case-by-case.
Data warehousing is a common area where specialized-generalists shine:
Effectively managing vast amounts of data – client information, trade instructions, portfolio reports, accounting and more – is a tedious, time-consuming and error-prone challenge for most practices. The right outsourcing firm can manage that data, providing safeguards and compliant oversight to keep data secure and accessible for properly credentialed stakeholders. After all, cybersecurity and data privacy are major cost and liability factors when operating programs at scale.
But data in a vacuum leaves strategic initiatives on the table. A data specialist is needed to convert outsized growth goals into reality. The ideal specialist is familiar with the technology needed to parse information and turn it into actionable business intelligence, providing an advantage over the competition and empowering more informed decision making.
For example, if a firm's reporting is revealing inaccuracies, it's natural to think the reporting software is the problem. But a data specialist will understand that reporting, more often than not, is a symptom of poor data hygiene rather than the underlying cause of inaccuracy – and a true partner will look to find the solution.
Lots of vendors put up slides, but aren't great at their follow through. Finding a specialized-generalist, before 2023 budget deadlines hit or projected interest rates increase, is key to turning vision into vitality.
"Why Didn't We Grow?"
Growing a business means focusing on core competencies and turning over the rest to experts. But for some, year-end marks a period when executives review the prior year, scratch their heads and ask themselves, "Why didn't we grow?"
That's because whatever is on the spreadsheet is not the real cost. Consider monetary expenditures, in tandem with the time needed to implement solutions, and the answer is obvious: trimming costs by keeping peripheral processes in-house only works on paper.
There are opportunity costs that come with troubleshooting new workflows. Missed growth goals are easily attributable to misdirected focus, when staff is worried about the suitability of a new integration instead of driving ahead with a long-planned strategy or prospecting for the next generation of clients.
Outsourcing helps a business operate at the pace it needs to. Turning to a partner focused on the client experience, with a roadmap for continuous improvement, means you can focus on your core competencies. Avoid the trap of buying too much product and losing your productivity.
Add Outsourcing To Your Future Plans
Outsourcing is the ounce of prevention that will provide pounds of cure in today's economic and business environment. It's not often that we're able to predict and prepare for such an uncertain future. Find a firm that works with you to solve the problems you face, whether by providing generalized operational assistance or specialized compliance, tech or accounting solutions.
At STP, we have the global reach, technological expertise and deep bench of talent to proactively solve the challenges you face. Add a conversation about outsourcing to your agenda or year-end review. In the meantime, contact us to learn how STP can address your core financial service needs, providing tailored investment operations, data reconciliation, trading and settlements, fund services, performance reporting, compliance oversight and more.