STP Women's Network Celebrates Transparency and Collaboration with Special Webinar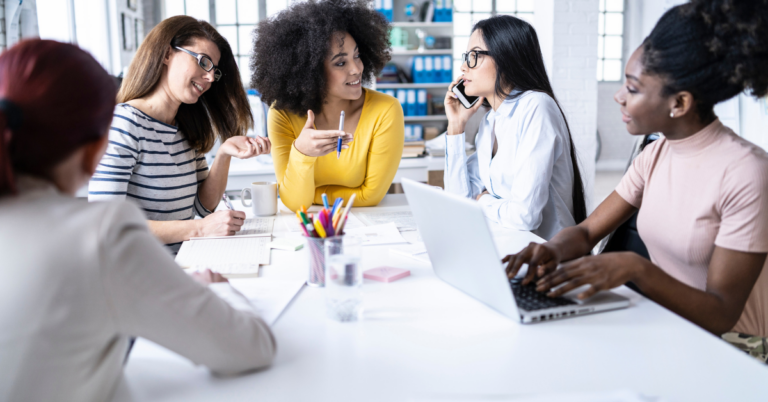 At STP, we believe that all of us play a role in creating a transparent, collaborative culture where we celebrate our unique talents. That's why it's imperative that we make time to discuss, share and learn about the many different paths to success and achievement.
The STP Women's Network sponsored the most recent waypoint along that journey: a candid and comprehensive discussion with India-based entrepreneur Garima Gupta.
Gupta is the founder and CEO of MetaCommz, a creative consulting, branding and marketing agency. She's originally from Delhi, but has lived and worked in several cities in India and in the United Kingdom. Her career has included roles in manufacturing, financial services, and even a preschool.
During the webinar, Gupta, who was trained as a journalist, shared her insights on how to communicate effectively, as well as how to shift and refocus priorities throughout life, which she's done countless times as she's navigated intercontinental travel, career changes, motherhood and caring for aging relatives. As a young woman entrusted with leadership responsibilities, she shared how she asserted herself in the face of stereotypes and discrimination based on her age, gender and background.
For all of us at STP, Gupta's words were the ideal motivators for bolstering and expanding our professional and personal self-empowerment. We know that the confidence and satisfaction that we feel when overcoming challenges is contagious; it can spark newfound determination in those around us.
It's also key to serving our clients. True proficiency within an industry, or with any new skill set, is accomplished only by recognizing that the learning never stops.
Gupta's tenacity and persistence illuminated the webinar. "Eventually you will not have to prove yourself to your peers," she told the group. "What matters is what you are proving to yourself."
"For me, learning never stopped," she said. "Once you decide what you want to do with your life, stand for it."
That lesson resonates; Gupta embodies the same values that we cherish at STP. We believe in the power of perseverance, thoughtful leadership and giving one's best effort, even when the odds are uncertain. Like Gupta, we thrive in an environment that's overflowing with curiosity and among coworkers who look out for one another. We jump at the opportunity to mentor one another and grow our professional network.
But don't just take our word for it. In the spirit of collaboration, STP Women's Network is offering special access to our webinar, so that we can share these important lessons of self-empowerment, generosity, professional development and continuous improvement.